Pot-au-feu (French beef stew)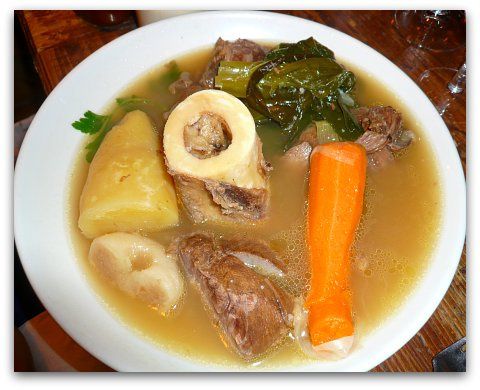 The pot-au-feu ( "pot on the fire") is a French beef stew.
Many countries have similar dishes with local ingredients.

A typical pot-au-feu contains:
- low-cost cuts of beef that need long cooking,
- usually some kind of cartilaginous meat, such as oxtail and marrowbone,
- vegetables: carrots, turnips, leeks, celery, and onions
- spices: bouquet garni, salt, black pepper and cloves.

The dish is often served with coarse salt and strong Dijon mustard.

$ 19.50 per person.
Minimum 4 guests.