Champignons a la grecque (Greek mushrooms)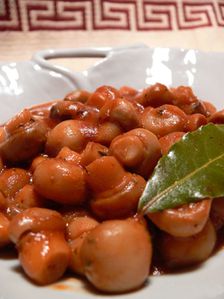 Mushrooms a la Grecque is a French dish in which mushrooms are prepared in a Greek style with lemon juice, olive oil, herbs and spices

Perfect as an appetizer, this dish will enjoy and surprise your guests.

We advice to serve it at the room temperature.


$6.00 per person.