Poivrons marines (marinated peppers)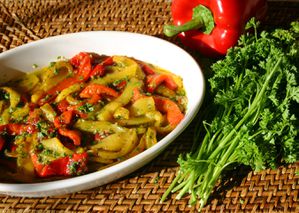 Red, orange, and yellow peppers marinated in a mixture of herbs garlic and oil.

Delicious and colorful, the range of red, green and yellow peppers make a stunning presentation at a party

This tasty and unusual recipe makes a nice appetizer, and can be served with toasted bread.


$6.50 per person.