Salade de lentilles (Lentils salad)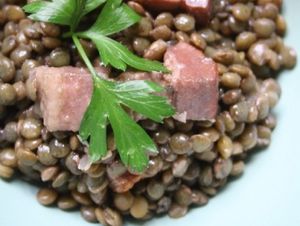 Lentils salad is a traditional dish simultaneously unsual and rustic, dietetic and hearty.

Enjoy the french use of lentils, filling as mashed potatoes but far more virtuous.

This salad is served with ham or bacon and could be dressed with a traditional dijon vinaigrette or olive oil and balsamic vinegar.

$ 32 a salad.
Serves 6.