Saumon en croute (Salmon in puffed pastry)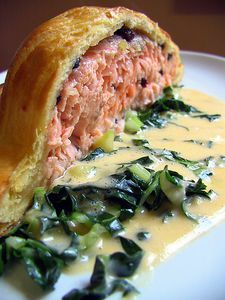 What an elegant entrée, this salmon cooked in a fish-shaped puffed pastry.

This is an excellent blend of salmon, spinach, creamy herb sauce and puff pastry.


For a dinner party or buffet dish guaranteed to wow guests !

$ 22.50 per person
Minimum 6 guests.

For smaller quantities, please ask for an estimate.