Learning about "Chocolate"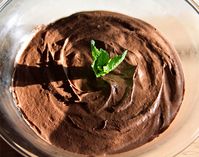 Chocolate is one of the king ingredient used in desserts.
In this greedy lesson, learn how to use chocolate in three different recipes :
- Chocolate mousse
- Chocolate and banana pie OR Chocolate and pear pie
- Chocolate truffles
Each dessert will be tasted.
Minimum 4 students
Up to 12 students.
Duration : 3H
$65.00 per person