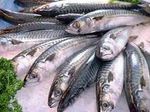 Fish is really good but it's not always easy to find out a recipe and how to cook it !.
In this lesson, get three different ideas for preparing your fish :
- Fish soup with rouille
- Fish in papillotte (Fish in parchement)
- Fish mousse
Each recipe will be tasted.
Minimum 4 students
Up to 12 students.
Duration : 3H 30
$75.00 per person