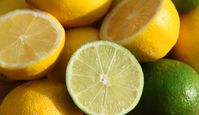 The lemon is a magic fruit that allow you to travel just by smelling it.
Wether it is used in sweetened or salted recipes it stays a very srong
ingredient.
In this lesson, learn how to use the lemon in three different recipes :
- Lemon chicken
- Lemon pie (dessert)
- Lemon cream (dessert)
Each dish will be tasted.
Minimum 4 students
Up to 12 students.
Duration : 3H
$60.00 per person